Why the Future of VMS is Platforms, Not Point Solutions
Company growth and scalability depend on the effective adoption of agile solutions. When it comes to visitor management software (VMS), empowerment comes with digital transformation which covers all sides of workplace sign in; from visitors, to employees and desk management.
According to the Forrester Predictions 2021: Cloud Computing report, global public cloud infrastructure will increase by as much as 35% to reach US$120 billion. The report also predicted that 60% of companies will hold containers on cloud platforms by the end of the year.
Similarly, data from Statista shows that public cloud services and end-user spending will hit US$362.3 billion by 2022.
With the adoption of cloud-based solutions highlighted in 2021, many organizations are now realizing that point solutions lack the agility they need to scale and expand. However, it is critical for businesses to see the cloud as a journey.
"This is because simply 'getting to the cloud' doesn't automatically mean you'll see improved performance and spending," says Dustin Milberg, InterVision's field chief technology officer for cloud services. "Instead, cloud is an iterative process of optimization and creating security-by-design to match your company's goals, both now and in the long term."
As such, the future of VMS heads toward platforms, and not point solutions.
To better understand, let's first dissect the differences.
Platform vs. Point Solutions: The Difference
Point solutions are intended to address a specific requirement and are often marketed as a one-size-fits-all solution. Theoretically, they can be applied to any type of company, big or small. Since their framework tends to be rigid, they can be ideal for organizations that thrive in uniformity. However, they are difficult to customize. This can mean adjusting internal processes to fit into the solution rather than the other way around. The result? Downtime in user adoption and failure in solution implementation.
On the other hand, platforms are broader, more flexible solutions that allow businesses to develop novel strategies. They contain tools that help your organization improve processes. Since they are generative, users can match frameworks to complement organizational challenges and requirements.
Why VMS as a Platform is the Future
If you are looking to expand your business within the hybrid workspace environment, here are the six key benefits of using visitor management software as a platform:
One of the greatest benefits of using VMS as a platform is the flexibility it provides your organization. Effective scaling is never an accident. It must be planned at the outset, so ensure that your platform is adjustable. Considering opening an office in another location? Your visitor management software should accommodate this expansion.
A platform can provide your company the ease of operating an integrated solution rather than implementing and evaluating several software solutions. Integrated solutions, such as an office in/out board, allow companies to have better visibility on employee and customer management, ensuring better operations.
3. Single-Technology Partner
One advantage of using VMS as a platform is having a dedicated technology partner to work with. When having multiple point solutions from different providers, you always have to consider whether they are compatible with your existing systems. It can be costly to constantly tweak your systems to accommodate each new technology partner.
Not only will it cost more, but it can be a complicated task that takes time to implement and maintain. Running multiple point solutions can also place your organization at risk of losing valuable data, particularly without the right tools and resources to run and update each application.
4. Omni-Channel Reporting
Using a VMS as a platform allows your organization to collect data for analysis. This analysis should provide valuable insights on how to improve your operations. A VMS platform allows you to leverage omni-channel reporting for gathering important data points, including time of entry and exit, visitor types, and quality of engagement. This gives your company a risk-informed approach to operations.
5. Lower Maintenance Costs
Leveraging one platform that can be quickly scaled can result in significant cost savings for your company since there is only a single platform to maintain. Once installed, a platform would typically not have an extra cost. In this case, your only expense would depend on your data size, eliminating tons of data maintenance costs.
Introducing a VMS platform to the operations in your business can help with compliance for ensuring data security and creating a Covid-safe workplace. Sensitive visitor and employee data is stored in the cloud and can be accessed only by an admin.
Visitors and employees can also be asked custom screening questions to understand if they pose a risk to the business, and custom non disclosure agreements can be served to visitors as a mandatory to sign and agree with prior to entering your workplace. Plus, contact tracing at the touch of a button in the admin dashboard creates an efficient process should the need arise. This is all accessible in one central location in a cloud-based VMS platform.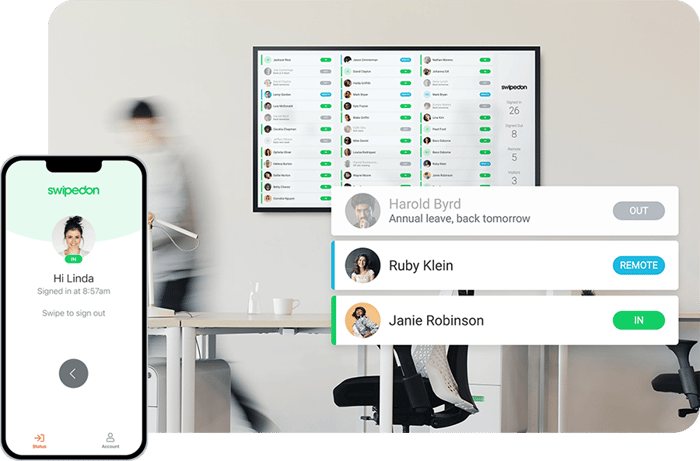 How to Implement a VMS Platform
Now that you know what your company can gain from using a VMS platform, here's how to implement one in three easy steps:
Step 1: Choose a Technology Partner
The key to implementing an effective VMS platform is choosing your technology partner, which can provide you with round-the-clock support and a secure app that you can easily integrate into your operations. Different offerings are available to best suit your needs. Some of the key features to consider:
Visitor screening
Instant notifications
Employee in/out board
Evacuation management
ID badge printing
Choosing one technology partner that can offer you reporting insights and contactless sign in is also ideal.
Step 2: Invest in Equipment
With cloud-based visitor management software, there's no need to invest in costly IT hardware or maintenance. The investment is minimized to devices (e.g., iPad, smartphone, badge printing).
Step 3: Implement
Implementing a VMS platform is easy. Train your employees on how it works and you're all set. A VMS platform can provide a 360-degree view of your employees, customers, and operations, particularly if you are operating in multiple sites.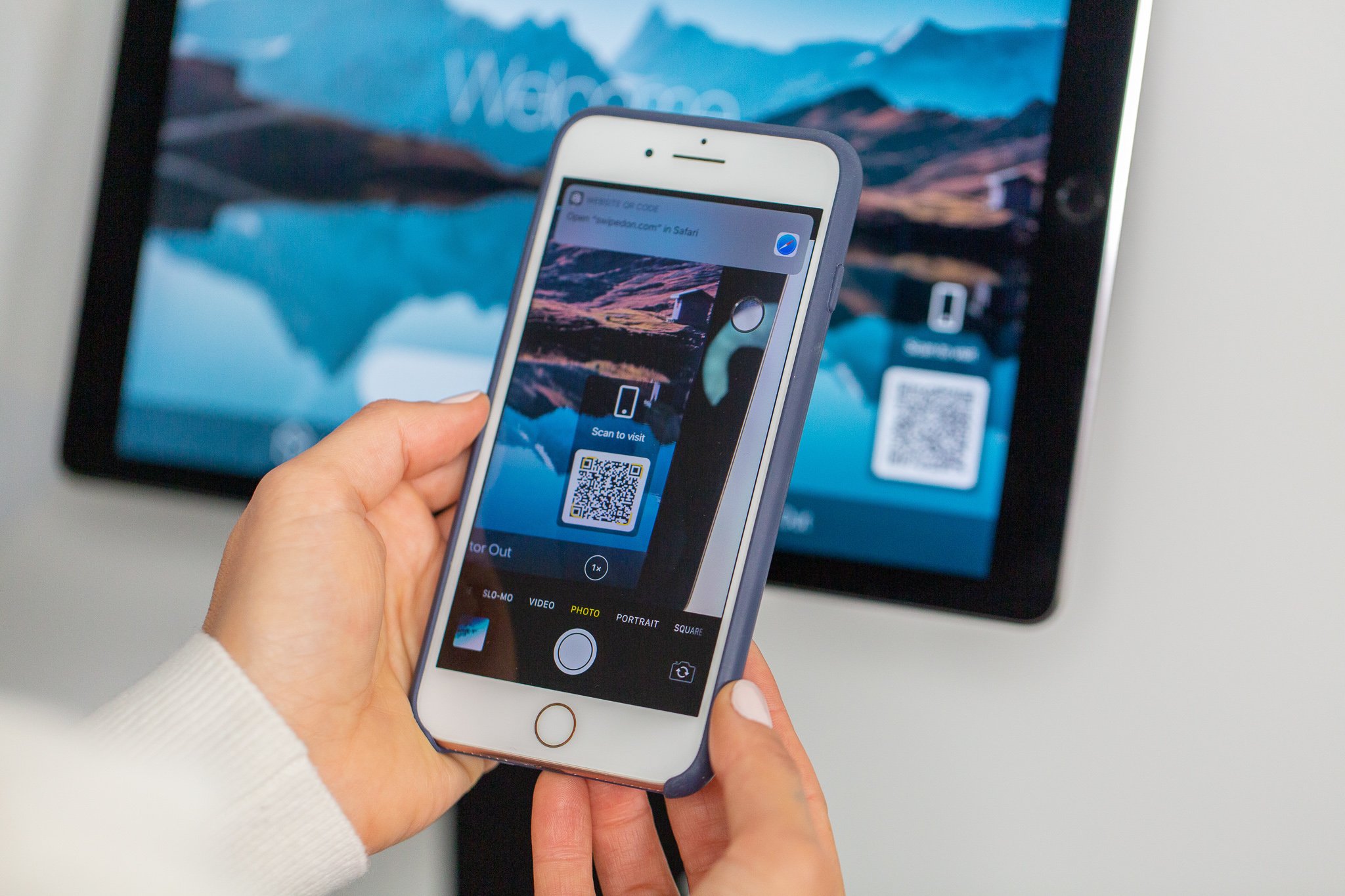 And finally...
Both platforms and point solutions can benefit your company. However, only one can grow with your business. When considering what would work best for your organization, your decision depends heavily on your goals. When focusing on your company's future, utilize a VMS platform that can scale with you and provide more value as your requirements evolve.