5 Questions to Ask When Customizing Your Visitor Management System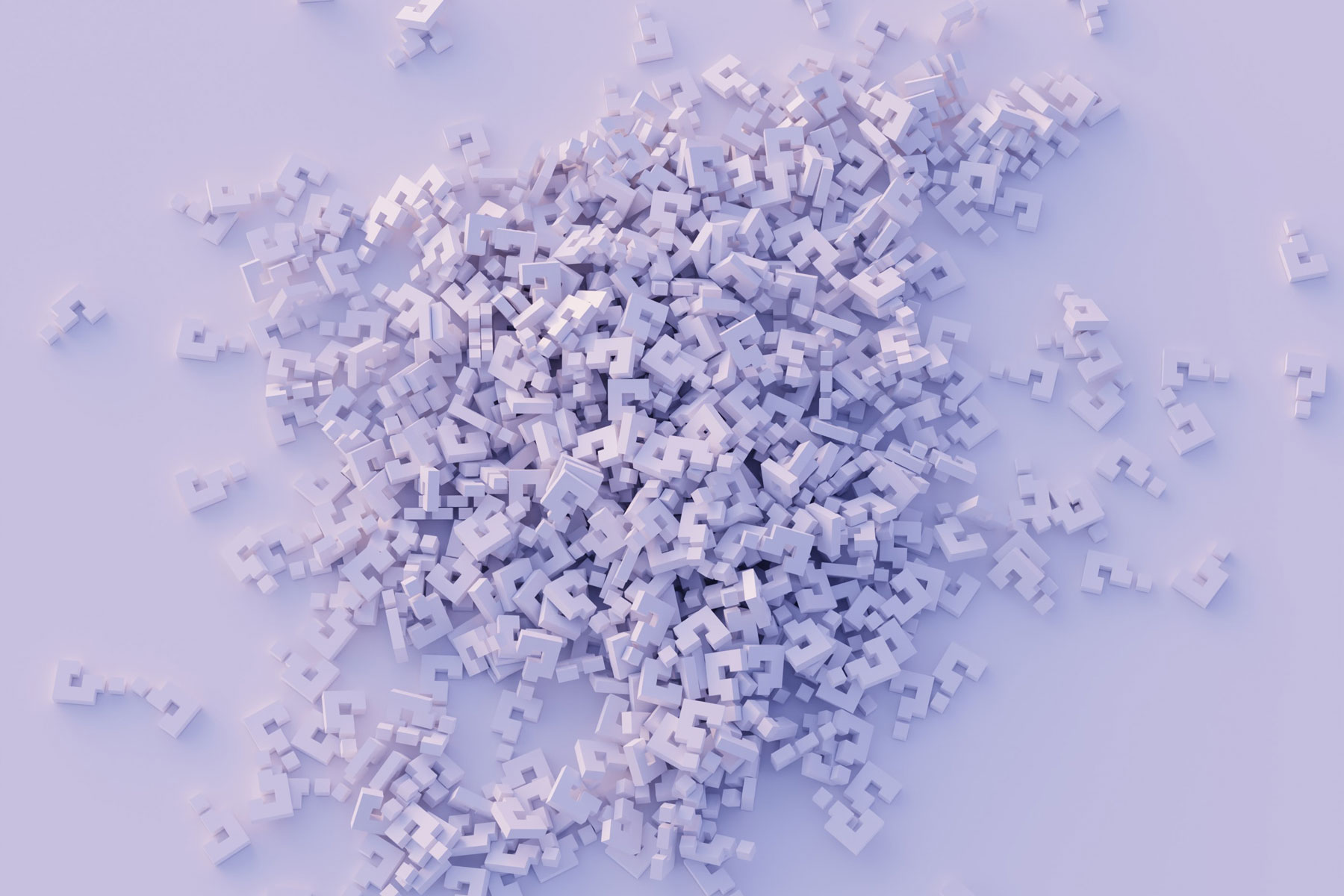 Visitor management systems (VMSes) have played a critical role for businesses over the last two years and will continue to become an increasingly prominent aspect of business planning operations in the future.
Based on a recent report, the visitor management system market will reach US$2.3 billion within three years, with a CAGR of 16.7% from 2021 to 2026. The reasons for this increased adoption are growing awareness of security threats, compliance with visitor data collection regulations, and the need to embrace paperless administration.
These systems have become a powerful tool for improving an organization's operational efficiency, branding, and employee satisfaction.
But what is visitor management software, and why do businesses need to implement it?
What is Visitor Management Software?
A visitor management solution helps businesses automate and streamline the visitor management process by pre-registering and digitally signing in visitors, and recording visitor information for company records. The software is customizable to match company branding and ensures data collection is aligned with data privacy regulations.
Why Do I Need a Visitor Management System?
There are several reasons visitor management systems and a workplace sign in app are a critical part of office modernization. Here are a few key reasons:
To Improve Efficiency
With the complexity of modern workplaces, front desk staff must be efficient. A traditional visitor management process requires a guest to visit the front desk, fill out the logbook with their name and contact information, and provide the time and purpose of the visit. The front desk personnel then inform the concerned employee of the presence of the visitor. This process takes a lot of time and effort on the part of employees and is highly inefficient.
With a digital visitor management system in place, visitors simply enter their name, and the appropriate employee will be notified of their arrival.
A visitor management system also manages employee movement since they can use the same system to clock employees in and out through a digital employee in out board or a workplace sign in app.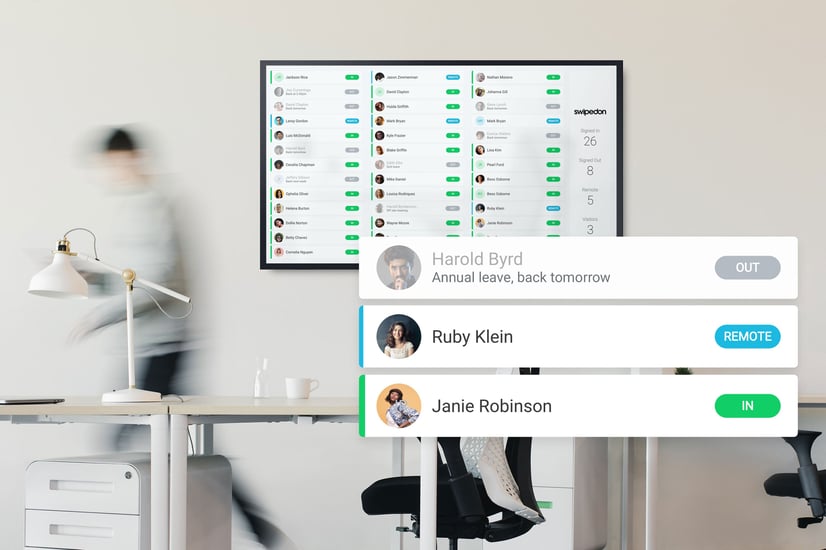 To Ensure Safety
Employee and visitor safety is essential for any business. A 2021 survey showed that 68% of employees report not feeling safe working within their company's buildings, and some even report looking for other jobs due to safety concerns. Furthermore, 30% of respondents expressed concerns about companies' failures to implement technology to make workplaces safer.
With a visitor management system in place, building managers know who currently is - and who has been - on the premises. This information is also useful for locating people in an emergency.
To Promote Branding
A visitor management system is also critical for your business branding because it helps create an impact as soon as guests and potential clients step into the building. Since the reception area serves as the point of entry, companies need to build a warm and professional first impression.
A digital sign-in system with the latest technology and data-compliant systems can help communicate that an organization is digitally forward. Since the VMS alerts employees of their guests, they already know who they will meet in the lobby and can be prepared to greet them.
5 Questions to Ask When Customizing Your VMS
Implementing a visitor management system is an important step - and customizing it is another. The benefits of having a VMS in place depend on the current needs and goals of the organization. Customizing the software ensures that it meets its intended purpose. Here are some questions to help address this challenge:
1. What are my company's goals?
A VMS can have several integrations, so be clear on its purpose. If you plan to streamline guest acceptance and employee management, consider adding visitor badge printing or an employee in out board. However, if the company's goal is to beef up security and data compliance, it may be necessary to add data storage and reports.
Your organization's goals may include working with a certain budget. How much is the business willing to spend to operate such a system?
2. How many offices do we have?
When customizing the VMS, consider the number of offices where it will be implemented. Different locations can have unique security concerns, and upper management often lacks visibility when it comes to monitoring visitor and employee movement. As such, it's crucial to have a location-specific VMS that can synchronize data across these locations.
3. What message do I want to convey?
When customizing the VMS, consider the message you want to convey. You can showcase your logo, customize the greeting, and be sure that your brand messaging is consistent throughout.
4. What challenges do visitors face?
Impressing your visitors goes beyond simply fascinating them with how the VMS looks - its functionality must address the usual visitor challenges. The visitor experience starts as soon as they step into the building, so view it from their perspective. Guests may be unfamiliar with the premises, be required to stand in line to log their visit, and may even have safety concerns. When you have these laid out, it's now easy to list the qualities your VMS should have.
5. Can everyone adopt these changes?
While implementing new technology in your processes can be an exciting experience, it's critical to assess its usability. Many systems fail because the users don't see the purpose of their implementation. Examine your processes and see which bottlenecks a VMS can address. Once identified, encourage your employees to use the system.
Customize Your Visitor Management System
The visitor management system is an indispensable part of an organization's processes. Not only does it streamline operations, but it also ensures the safety and security of employees and elevates your branding.
Explore our blog to learn more about SwipedOn's VMS solutions and workspace sign-in app, and if you found this article helpful, please share it on social media.
Featured Image: Vadim Bogulov on Unsplash