How a Visitor Management System Can Nurture Relationships With Empathy in Customer Service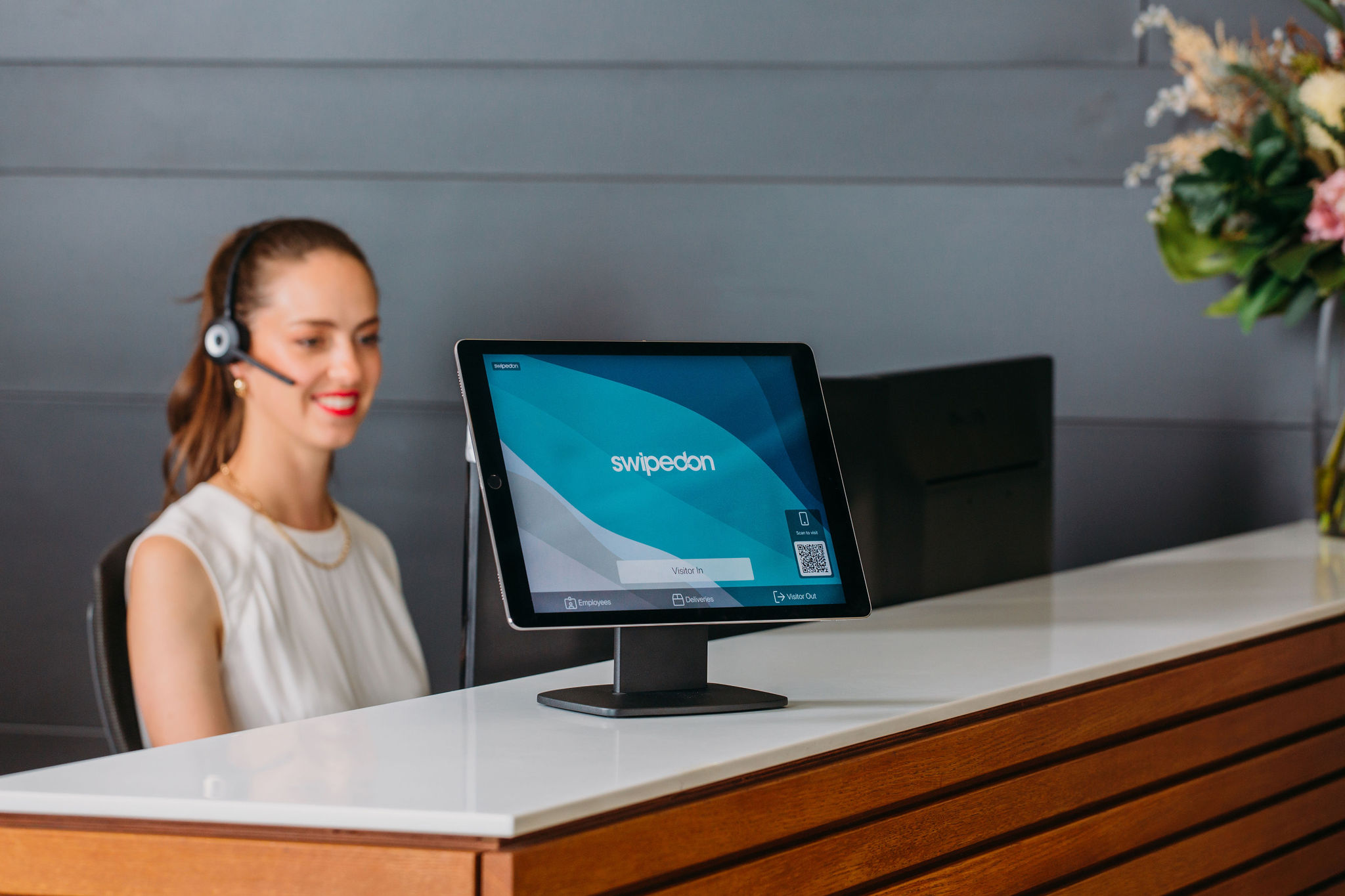 In today's quickly changing, technology-driven world, the warmth of human connection can sometimes seem a bit distant, especially for customers who have experienced poor customer service from a business. Consequently, empathy in customer service is an important topic for any company.
As studies have shown, when it comes to helping customers, showing empathy is an essential skill for nurturing relationships. A recent PwC study found that "64% of U.S. consumers and 59% of all consumers feel companies have lost touch with the human element of customer experience."
As businesses look for creative ways to make customers happier, a focus on showing empathy should be a priority. One way to do this is by using a visitor management system (VMS) to show them you care about their needs.
What Is Empathy in Customer Service?
Empathy goes beyond just being polite; it means understanding and responding to how customers feel and what they need. It's recognizing when someone is disappointed about a late appointment or has an issue that needs to be addressed.
Empathy in customer service means going the extra mile to create a bond with your customers and showing that you care about their experience. This emotional connection can turn a regular interaction into a special one, building trust, loyalty, and strong relationships that last.
Why Is Empathy Important in Customer Service?
Imagine visiting a business and having a long wait, not getting acknowledged, or not having your problem resolved in a satisfactory manner. Now imagine having someone listen, understand, and try to help, making you feel valued and important. That's how empathy helps in customer service. In short, it turns ordinary interactions into meaningful ones, making customers feel heard and appreciated. When a business understands and relates to how customers feel, it creates a positive and lasting connection.
Why does that matter? This empathetic approach leads to happier customers who are more likely to stay loyal and recommend a business to others.
How Can a Visitor Management System Help Improve Empathy in Customer Service?
A visitor management system is a digital tool that helps businesses warmly receive, track, and assist people. In other words, it's like a friendly helper that makes sure visitors feel welcome and get the help they are looking for. These systems are more than just a digital sign-in tool and can provide businesses with some great advantages.
Here are some benefits of visitor management systems that can help improve empathy in customer service:
A VMS Can Help Create a Friendly and Helpful First Impression
"Two things remain irretrievable: time and a first impression."

Cynthia Ozick
If you want to nurture a lasting relationship with your customers, you must create a great first impression. As novelist Cynthia Ozick said, "Two things remain irretrievable: time and a first impression."
As new customers enter your business, they expect a warm and inviting welcome. But how will they feel if they're not being welcomed with a smile or don't know where to go?
An automated visitor management system will help create a friendly and helpful environment and nurture lasting customer relationships by:
Always being available.
Communicating any specific information you need to tell visitors.
Professionally displaying your branding.
Notifying hosts of visitors' arrivals.
Printing visitor ID badges.
Addressing your customer's needs.
Visitor Management Systems Reduce Wait Times and Streamline Check-Ins
Customers don't like to wait. Unfortunately, front desks and reception areas are often very busy or unattended. Using a VMS for check-in and screening questions can speed up the visit for your guests. A visitor management system can greatly improve the welcome process, saving customers time and headaches.
The system can also collect important info about each visitor, so your team can make interactions personal. Remembering someone's name, their likes, or what they've done before shows genuine care. Plus, if important or regular clients arrive, the system can tell your staff to give them extra attention.
Being empathetic of your customer's valuable time is a small but impactful way to keep them happy — and keep them coming back in the future.
Using a Visitor Management System To Nurture Lasting Relationships
Using a visitor management system isn't just about efficiency, it is also about having an empathetic approach. It helps your team focus on the human side of things. This mix of tech and empathy creates an atmosphere where everyone feels special.
To make meaningful connections with customers, combining empathy with customer service is key. A visitor management system is a powerful tool that lets you do both. By understanding the value of empathy in customer service and using a VMS, businesses can make every experience amazing and create lasting customer relationships.