Welcoming Productivity: How a Visitor Management System Can Contribute to Workplace Efficiency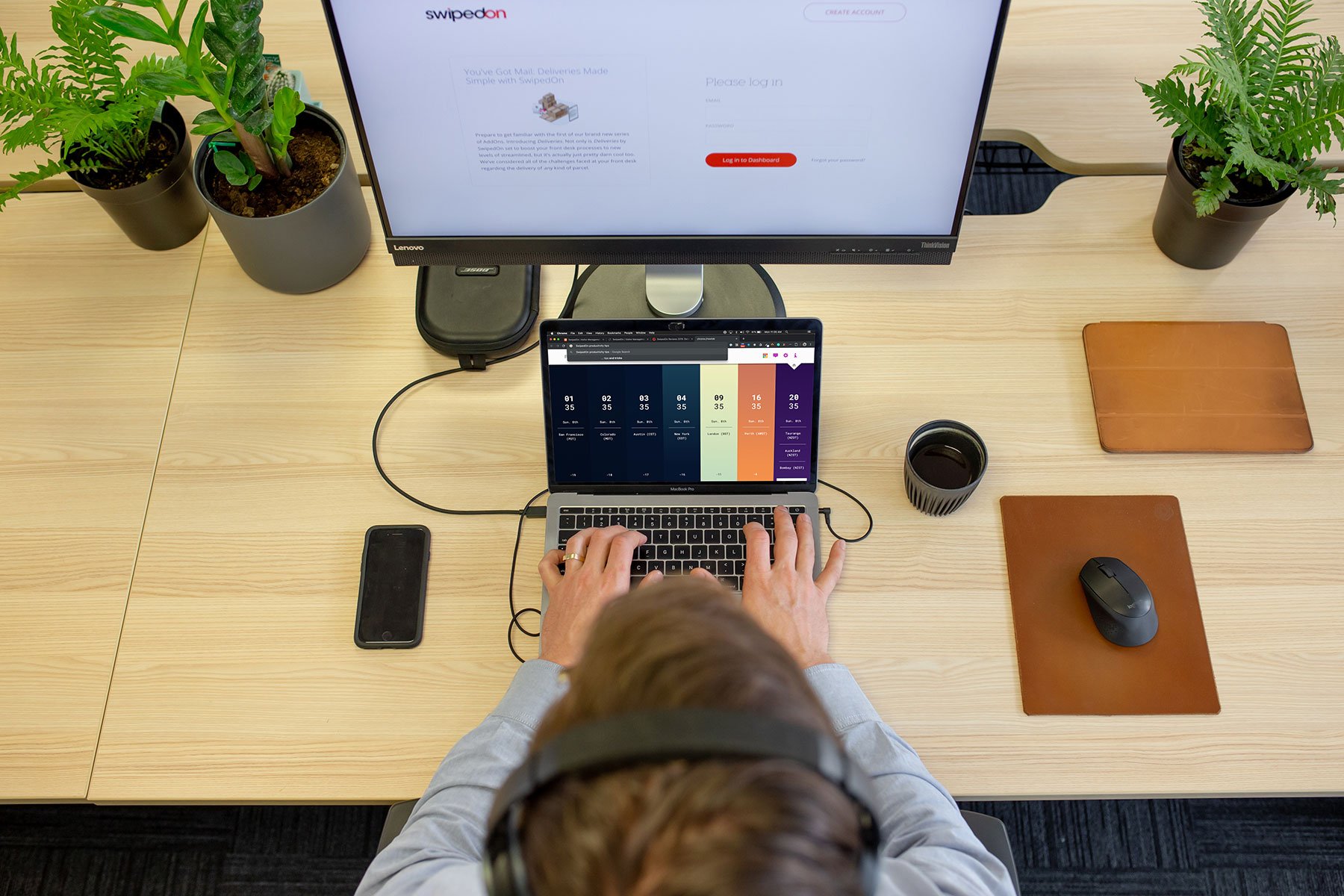 There's a global slow-down in productivity growth across all industries that's making it a perennial hot topic among businesses. Let's look at the numbers - this year, global employee productivity is expected to rise by a mere 2%. While it's slightly higher than growth from 2018, it's still significantly lower than the growth organizations saw from 2010-2017.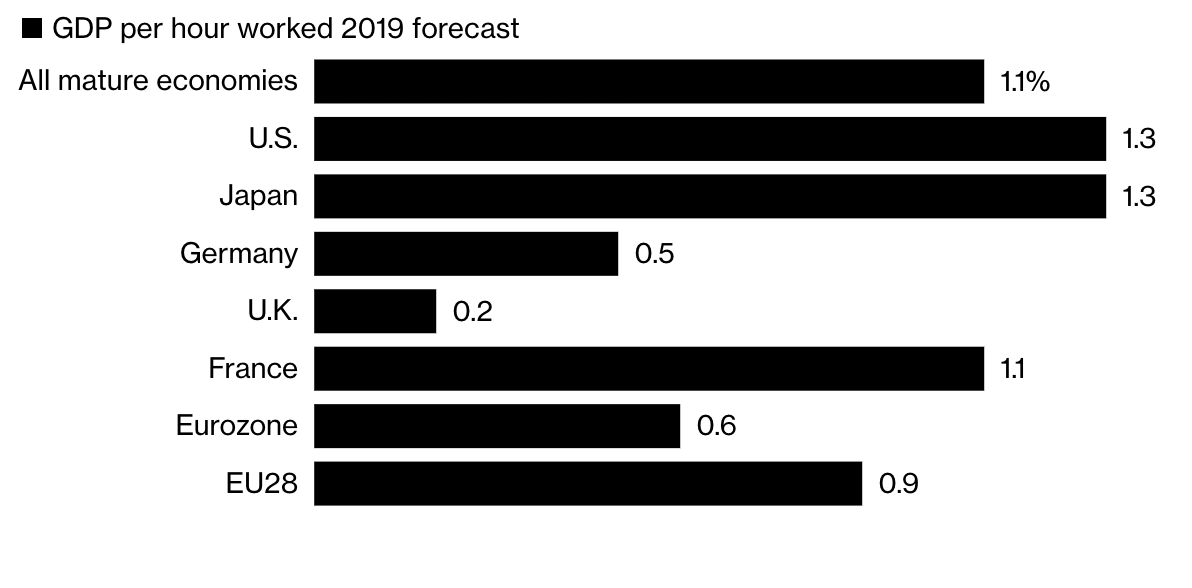 (Image source)
Businesses today see the promise of digital transformation as a way to address this productivity slump. In fact, acquiring new technology to drive productivity has been cited as one of the top business priorities in the coming year. And while a lot has been said about productivity tools like project management software and time tracking apps, there's very little discussion on the benefits of visitor management systems to improve productivity.
A true digital transformation, however, is holistic. It should involve every aspect of an organization's operations, including the way it facilitates visitor management. To that end, here are the key productivity benefits of using a digital visitor management system.
1. Declog Reception Area and Minimize Office Lobby Traffic
Your office reception area is arguably the place in your office that gets the heaviest foot traffic. It's where employees, customers, vendors, clients, and other internal and external personnel converge. Surprisingly, it is also one of the most neglected aspects of a workplace's daily operations in terms of productivity optimization.
Unless you have several reception desks and multiple receptionists, it won't take long to have a considerable number of people crowding your front desk on a busy day. This creates a negative impression among your office guests, as well as a negative workplace experience among your employees.
It's pretty clear that this is where a digital visitor management system can have the most productivity-boosting impact. Consider the following benefits:
Efficiently handle a large volume of visitors using multiple devices across multiple devices and easy-to-use GDPR-compliant forms
Quick in and out digital board for employees
With their consent and following the GDPR rules, safely store your frequent visitors' information for faster facilitation
Complete the visitor registration process within a couple of minutes by pre-registering scheduled guests ahead of time
2. Reduce Intrusive Employee Distractions
Did you know that employees are losing 86 minutes per day due to office distractions and that nearly 75% of employees admit that they are distracted at work? Among these distracted employees, 54% said they "aren't performing as well as they should," 50% said they "are significantly less productive," and 20% said they are "not able to reach full potential and advance in their career."
You might be thinking, how is this related to implementing a digital VMS?
Think about these:
How many times have you been interrupted because you need to take a call from your office's front desk informing you that you have a visitor?
How many times have you needed to actually go to your office's reception area to verify the identity of your guest?
How many times has your receptionist come to your desk to alert you that you have a visitor and it turned into a chit chat session?
These small pockets of time usage add up. Before you know it, you're already one of the 50% of employees who are experiencing a productivity slump due to workplace distractions.
Utilizing a digital visitor management system is the solution.
Instead of the receptionist calling you when your visitor arrives, advanced visitor management systems can trigger push notifications via email or SMS. It's less distracting and intrusive. Notifications can also be set up to contain the photo of the visitor to verify guest identity, and without trekking to your office lobby.
Push notifications also unburden your receptionist and other front-of-house team members from physically searching for and notifying employees who have guests. This allows them to focus on more important things such as ensuring visitors are well-received and attended to.
3. Decrease Time on Visitor Paperwork
The old fashion paper visitor books not only waste paper, but recording and filing the documents involved in visitor management also wastes time. From retrieving the soft copies of the form, printing, organizing the forms on your office's reception desk, verifying the accuracy of the data entries, and filing the forms — all these consume time.
Things get more complex when you take into account regulatory requirements such as the GDPR. Who knows what other future laws will be enacted in the future that will affect your workplace's visitor management procedures. If anything, the GDPR taught everyone how inflexible and unscalable paper-based and manual processes are.
A digital VMS solves this by removing the administrative and manual paperwork involved in outdated visitor management protocols. It eliminates the need for manual paper-based visitors record collection and filing. With technology, your visitor management processes also become more agile and flexible which makes it easier for your workplace to comply with future regulations.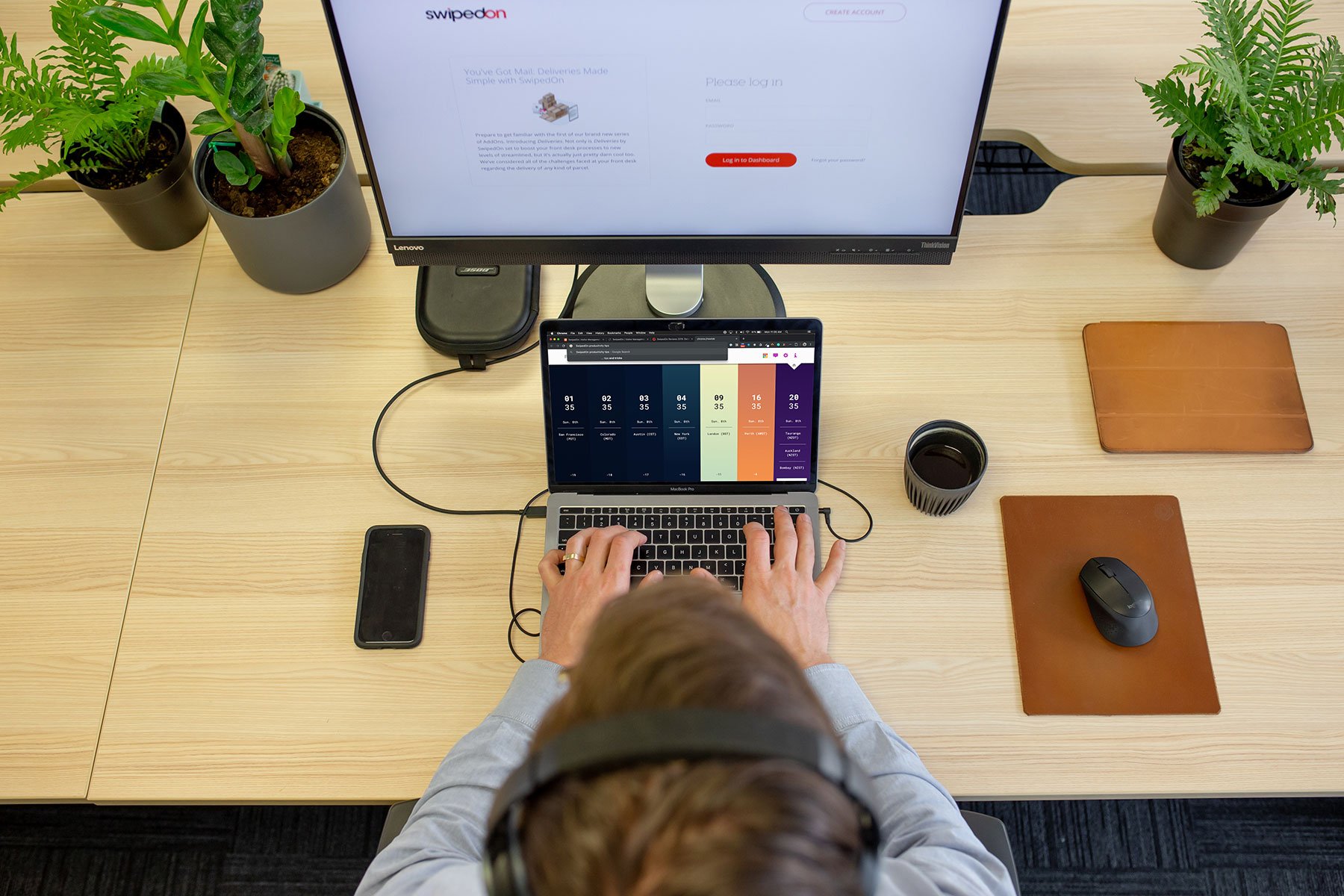 Welcoming A New Age of Productivity
Three out of 4 employees feel that they are not given access to the latest technology to do their jobs efficiently. This not only includes technology that is directly related to their actual work, but how it's used in the entire workplace to optimize efficiency.
If you're still stuck with a paper visitor book or using decades-old technology, it's most likely time to rethink and consider switching to a digital VMS. It gives your visitors a positive experience, and you're sure to reap the productivity benefits.