Why Your Administrative Professional Will Love a Visitor Management System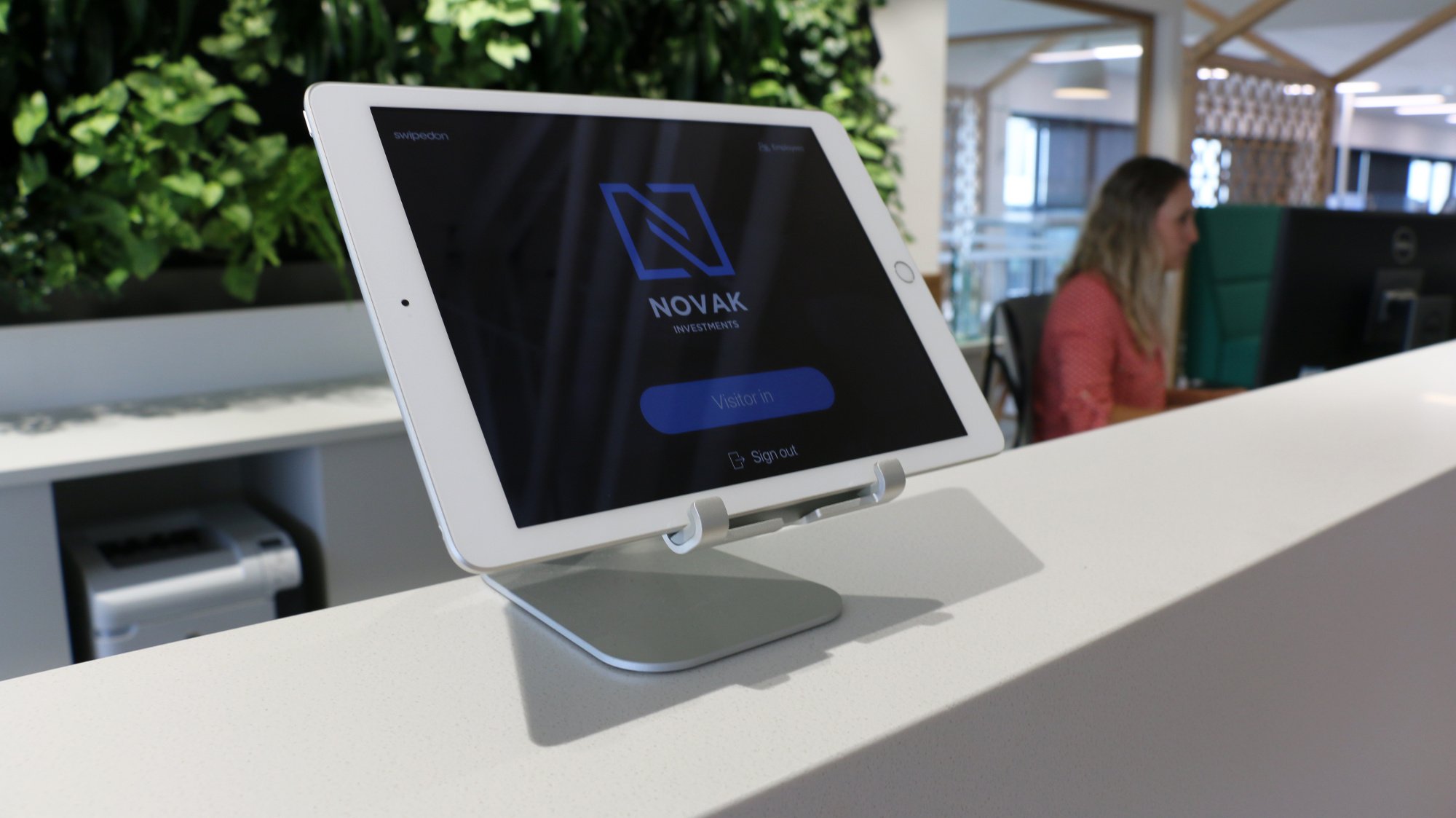 The job of an administrative professional is a complex one; from juggling the demands of multiple superiors to scheduling important appointments, managing visitors - the list goes on.
Administrative office work requires a high level of patience, resilience and some serious multi-tasking. In fact, it has often been been shortlisted as

one of the most stressful office jobs in the US.
If there is a tool that can provide peace of mind your administrative staff, would you consider implementing it?
Spoiler alert 🚨 There is!
Here are six ways a workplace sign in system can make the administrative professional's role much simpler.
1. Provides immediate visitor details upon sign-in, without the problem of reading illegible visitor information
One of the headaches of an admin professional is "decoding" visitor information written in traditional paper books. More often than not, the information is also likely to be inaccurate or incomplete. This will not be a problem with a digital sign-in system. After your visitor logs-in their information, your administrative assistant can instantly access their details via a web dashboard. Eliminating the need for manual data entry, errors and time spent trying to decode illegible handwriting.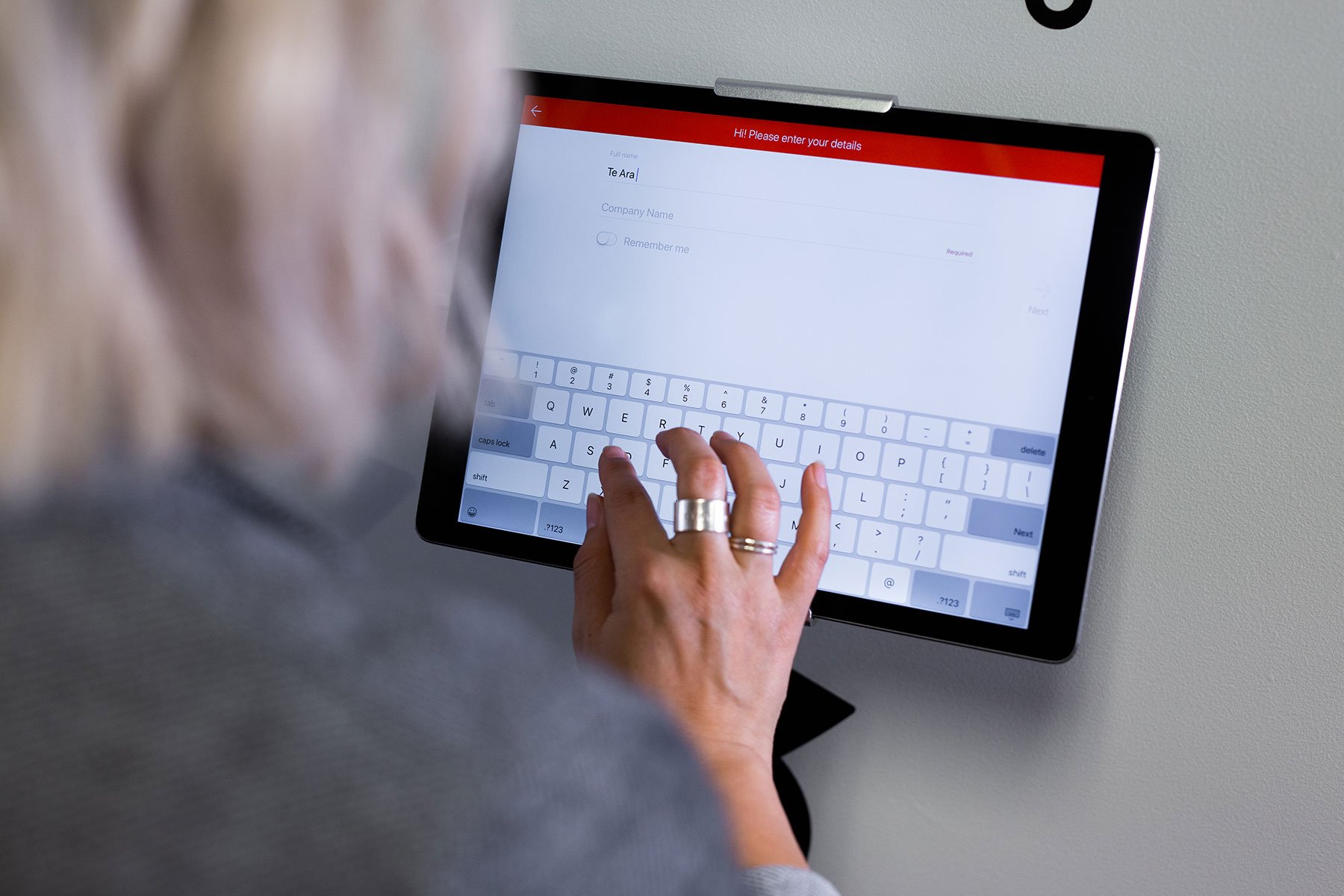 2. Gives them more time to perform other tasks
The task of an admin professional is not limited to greeting and directing every guest that walks through the door. Other duties include:
Answering phone calls
Keeping the reception area clean and organized
Scheduling visitor appointments
Data entry and reporting
Responding to emails and various guest queries
Booking travel arrangements
By implementing a visitor management system at your front desk, it gives your admin assistant more time to focus on the above tasks.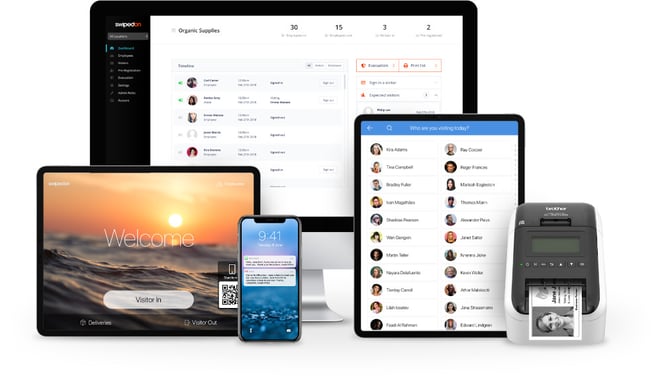 Pre-Register Your Guests
Having a visitor management system, means your admin staff can pre-register guests prior to their arrival. This gives them more time to prepare in advance and allows for a quicker visitor sign-in process. Not only does this help reduce stress, it gives them more reasons to pleasantly greet your visitors.
Receive Instant Notification Upon Visitor Arrival
To further remove some of the burden off the shoulders of your admin professional, a visitor management sign-in app has the ability to send an instant notification to the host of the meeting via email or SMS. Meaning, there is no need for your admin staff to call you or even knock at your office door because you will already be notified of your guest's arrival.
Instantly Print Visitor Badges
To fully free your receptionist from the traditional visitor sign-in process, a visitor management system allows you to automatically print photo ID visitor badges. Now, visitors no longer have to worry about handing their personal ID card over to reception because it is printed by the system after they have entered their details.
3. Makes visitor tracking and reporting easier
Part of the job of an admin assistant is to monitor the guests inside the premise. This means those who are still inside the building and those who have already exited.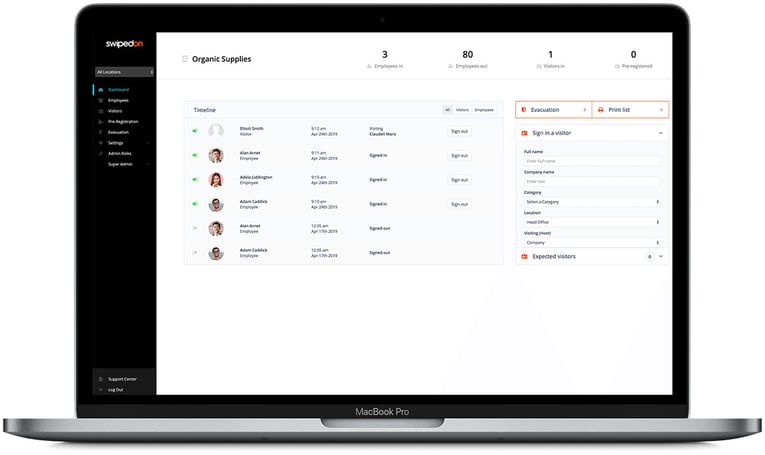 With a visitor management system, you get an easy to navigate web dashboard, which provides a complete overview of who is inside the building in real-time. You can also easily access and generate detailed reports to help identify visitor traffic and employee movements with just a few clicks.
4. Eliminates long queues at the front desk
One of the worst nightmares of any admin assistant is seeing a long queue of guests at the front desk, especially when they have a tight deadline or high priority task to complete. With a visitor management app at your front desk, it's like having another receptionist who is fully dedicated to attending to the visitor management process. This saves you the hassle of finding someone else to sit at the front desk just to hand-out visitor badges.
Have multiple locations or offices? Let's talk about it. We are happy to help you figure out the most suitable plan for your business, organisation or institution needs. Send us a message.
5. Saves them the hassle during an emergency
In the event of an emergency, your admin staff should be well aware of how to handle your emergency evacuation incidences. Therefore, your visitor and employee list needs to be:
Accurate
Up-to-date
Easily accessible
This is where a visitor management system comes into play, by providing a snapshot of all individuals who are onsite at any given time. iPads can be removed from their day-to-day locations and used as a portable roll call. This real-time information is also remotely available via a web dashboard. Making effective evacuation and assembly procedures much easier to achieve for your admin staff.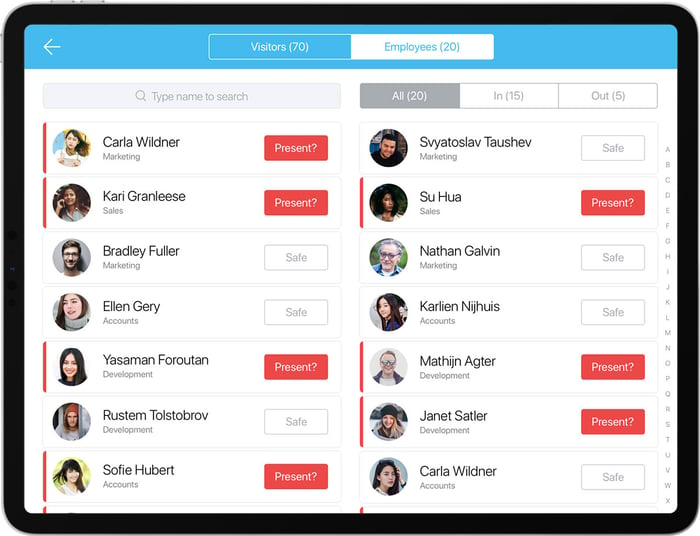 6. Ensures visitors sign digital agreements as part of GDPR compliance
One of the most important things your admin assistant and even your company will love is a visitor management systems ability to secure signed digital agreements for all of your visitors. No more time wasted, printing and filing paperwork!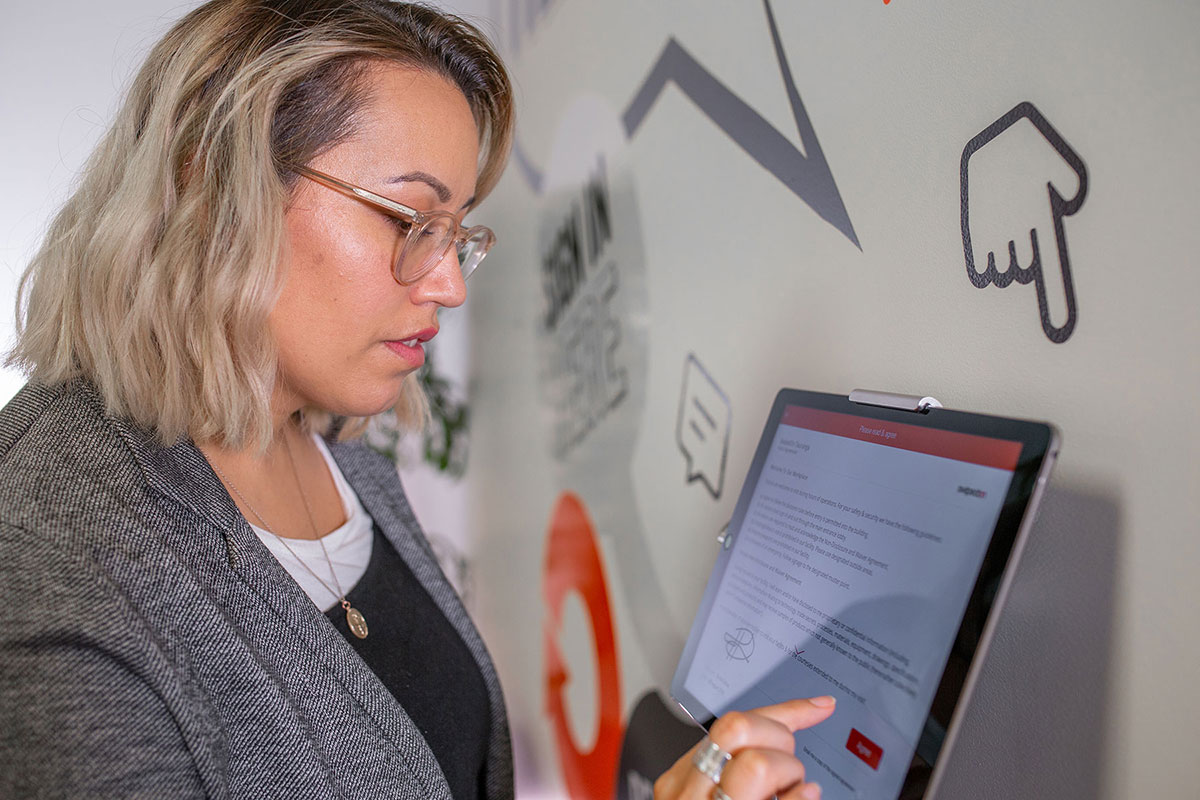 "...under the GDPR umbrella, one of the biggest challenges for companies is the requirement that individuals must give specific, clear, documented consent for their personal data to be used – and companies must have appropriate measures in place to capture, record and manage this."
This is a basic GDPR requirement that has to be implemented, to avoid paying fines of up to €20 million or 4% of annual revenue (whichever is larger).
Through the digital agreements built into your sign-in app, you can now capture visitors signed consent for allowing you to store their information. This ensures you have properly complied with the basic GDPR requirement.
---
---
TLDR
SwipedOn's reception sign-in app assigns more productive tasks to your admin staff. This helps in boosting your bottom line so they can do more for your business, institution and organisation. Now, they can focus on other tasks rather than getting wrapped up in greeting guests and handing out visitor badges. Learn more about it.