6 Key Features Every Employee Sign In App Needs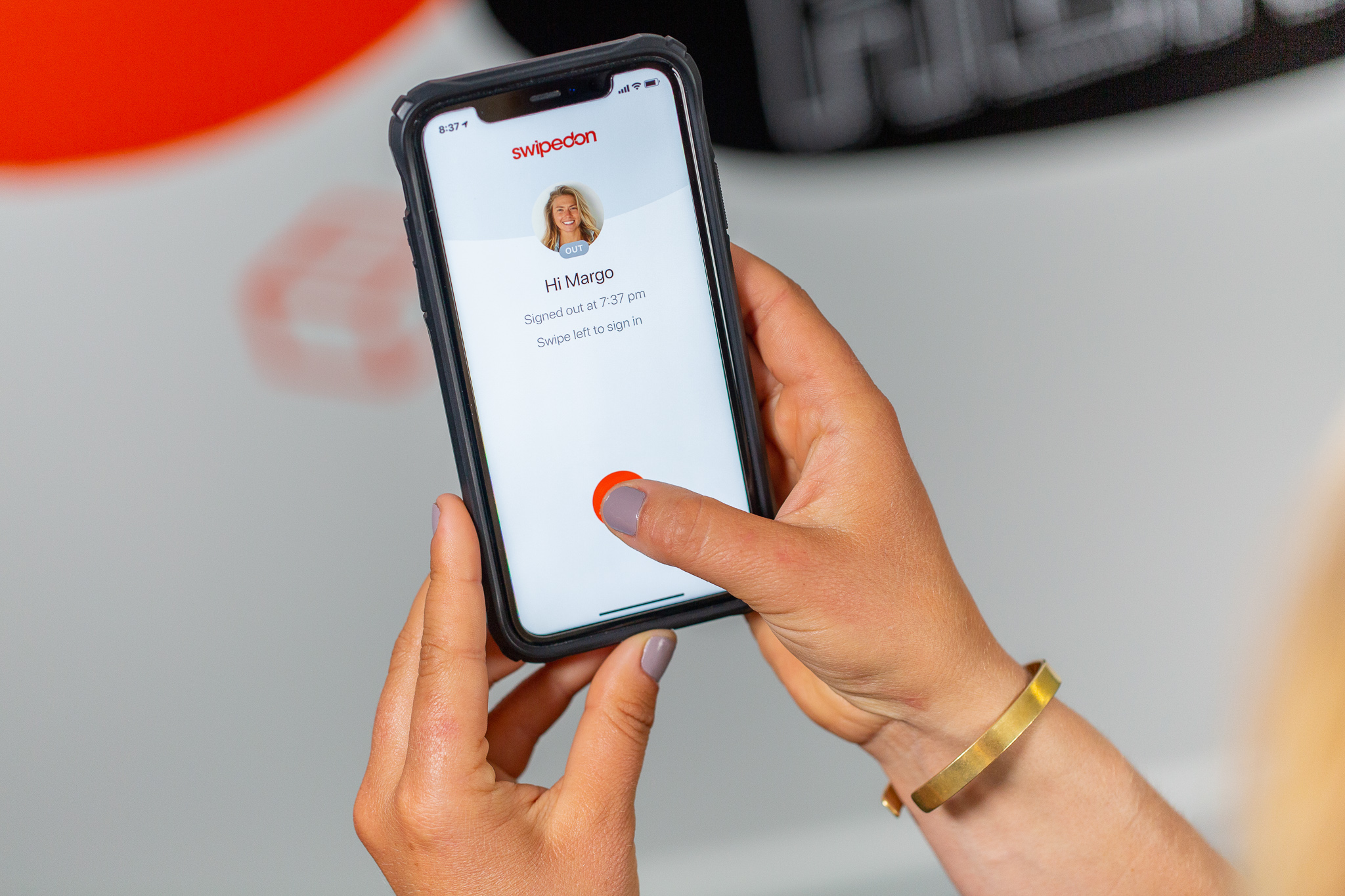 Employee and guest sign in apps are becoming an increasingly common fixture in workplaces across the world. In light of the pandemic and a rise in cybersecurity attacks, employers are replacing manual, insecure processes with more advanced solutions for their workforce and guests. Sign in apps increase efficiency, ensure data accuracy, help secure intellectual property, and so much more.
In this guide, we'll look at the key features and capabilities that an effective staff sign in app requires to create a safe, secure, and tech-savvy workplace.
1. Contactless Sign ins
The key to ensuring a positive employee sign-in is to create a frictionless experience. Businesses can start by viewing the employee journey as similar to a customer's journey, focusing on creating frictionless experiences in the workplace whenever possible.
"More than ever, employees want to do their job without bumping into technical and administrative roadblocks at every turn," said Blake McConnell, SVP of employee workflow at ServiceNow.
Manual or confusing workflow processes create frustration and can lead to declining productivity. Embracing digital workflows reduces friction and keeps employees happy, which is important for employee retention and will ultimately help your bottom line. In fact, a 2018 survey found that workers were 500% more likely to be frustrated with their employer and 450% more likely to leave their organization when forced to use outdated workplace technology.
Employers can take the technology burden off of their workforce starting with their front desk experience. Front desk and reception areas are a common friction area for employees due to congestion and inconvenient manual paper logbooks. Visitor management apps help facilitate a more seamless employee sign in experience—though iPads still require sanitation between each use.
Contactless employee sign in goes a step further by removing the need for physical touchpoints and replacing them with a hands-free sign in method. Not only does this create a hygienic way to register employees and visitors, but it also further removes friction from the sign in experience.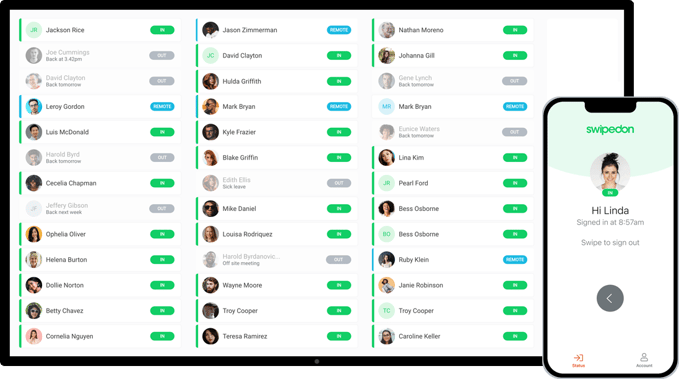 Employees simply download the mobile app to their smartphone and follow the quick authentication set-up. When the employee arrives at work, they open the app and swipe the arrow to sign in. It's that easy! Contactless employee sign in is a key feature that goes beyond standard VMS capabilities by offering:
Prompt screening questions to ensure employees don't pose a health risk
Options for employees to add custom status messages and note return times
The ability to track all employee movement with a time-stamped dashboard
2. Customizing Check In Workflows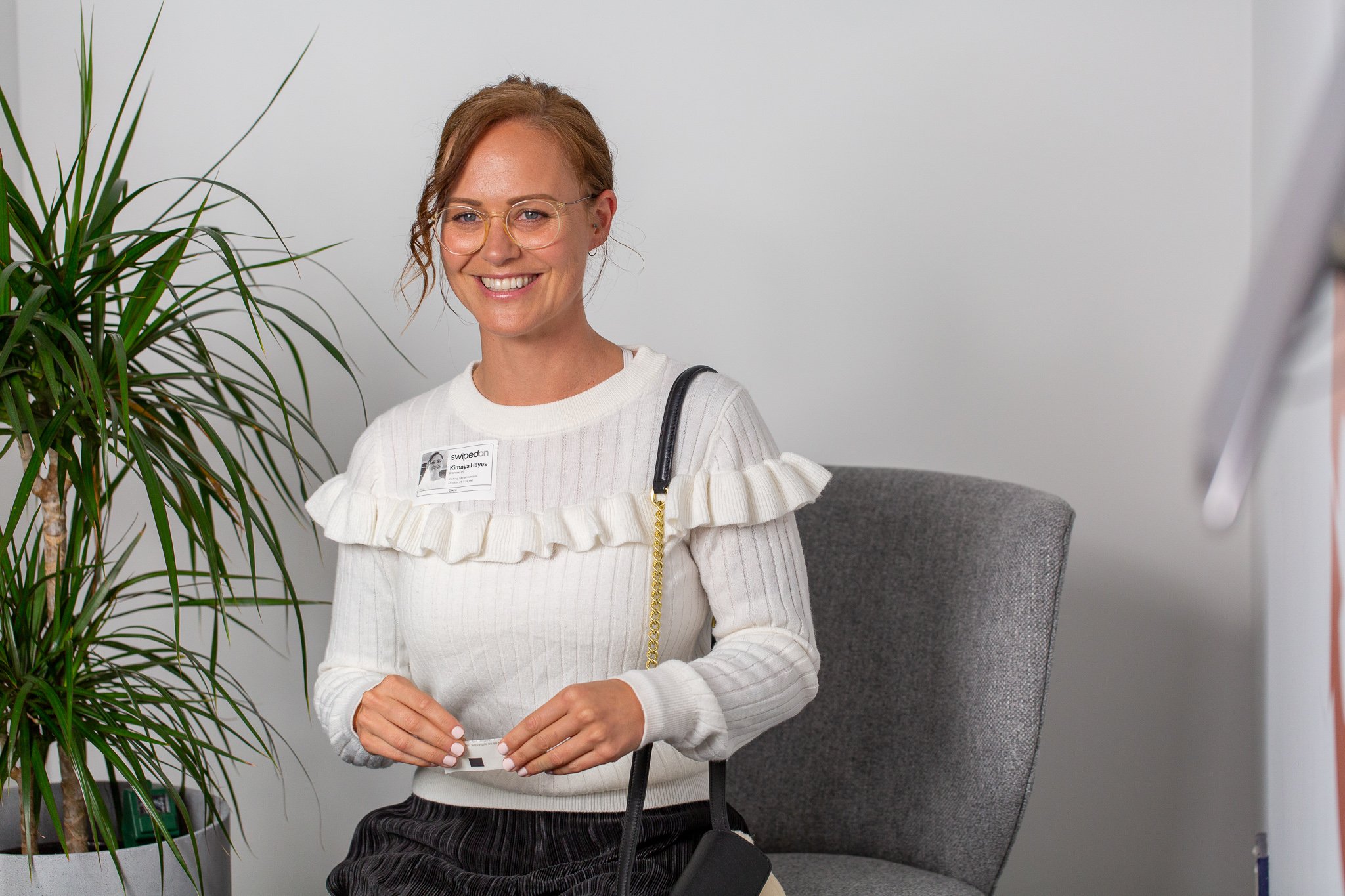 Another key feature that increases employee sign-in efficiency is customized check-in workflows. Your reception likely hosts visitors of all kinds including vendors, prospective candidates, meeting participants, and more—and each visitor has a unique set of needs.
Check-in workflows take the guesswork out of in-person visitor management. As visitors check in to your VMS, they select the purpose for their visit. Based on their answer, the individual is then routed to workflows for their specific needs. Certain guest types may be prompted to fill out unique visitor fields, capture a visitor photo for added security, digitally sign an agreement, and/or notify a host of their arrival.
Employees benefit greatly from this seamless visitor sign-in workflow. Meeting hosts can receive email notifications when their guest arrives and can include a global email CC or have the notification email CC'd to their assistant. The branded welcome, paired with a technology-driven, the touchless experience can help create a good first impression for employee guests.
3. Sign Digital Forms
Replacing paper visitor agreements and NDAs with digital forms is another key strategy for improving your employee sign-in process. Similar to paper logbooks, signing forms and agreements can lead to bottlenecks at your reception. Not to mention, they leave important personal data unsecured.
With digital forms, employers can effortlessly capture and safely store visitor agreement records, NDAs, or health and safety details for employees and guests. Visitors sign in on an iPad and their signatures are stored securely. Digital forms can also be used as an extension of contract tracing efforts to ensure employee and workplace safety, and they support compliance with GDPR as well.
4. Print Visitor Badges
Once a visitor is signed in to your system, build upon their experience by offering a solution with ID badge printing capabilities. Where front desk staff were formerly tasked with welcoming, registering guests, and providing on-the-spot badges, all these steps can be automated with a VMS instead, including ID badge printing.
Free up time for your front desk employees to focus on the visitor experience and stop wasting time with a cumbersome ID printing process. Your visitors will benefit from the seamless experience while providing added peace of mind for employees who are hosting guests in the workplace.
5. Design User-Friendly Experiences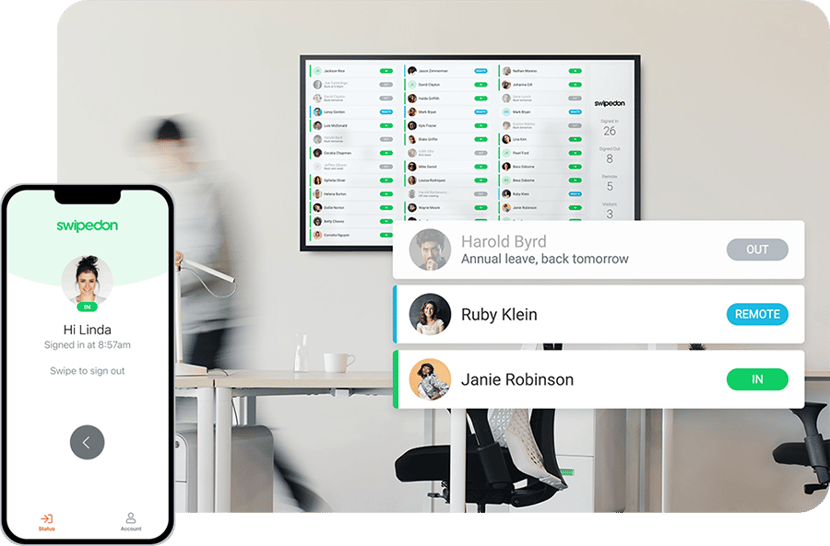 Employee sign in apps need to be more than just functional. As employers look to enhance their employee and visitor sign in, they should look for solutions that are user-friendly and customizable to fit their unique needs.
Well-designed user-friendly interfaces can have a large impact on guest experiences, with 89% of online visitors saying they are less likely to return to a site after a bad experience. Similarly, a well-designed employee and visitor sign in interface creates an immediate positive first impression and influences whether a guest has a positive experience overall.
As employers design their employee sign in and visitor management system, they can also incorporate custom visitor flows and host notifications that meet the specific needs of their staff and optimize the process.
A user-friendly employee sign in system will also increase productivity and efficiency among employees because it eliminates wasting time with confusing interfaces or outdated software.
6. Gain Insights From Detailed Reporting
Once your employee sign in system is implemented, the final feature to optimize is enterprise management and reporting. An optimal employee sign in solution should include multi-location management from a single account. With detailed reporting metrics, employers can make informed business decisions and have a holistic view of who is in their building at any time.
With access to an in/out board, employers can monitor staff and visitor movements, regardless of the number of entry or exit points. This visibility can be critical in times of emergency evacuations or for contract tracing purposes. Having this granular-level information allows employers to ensure the safety and security of the building for their employees and guests.
SwipedOn Provides All Key Sign In Features in One Singular Solution
SwipedOn is the only all-in-one solution that encompasses all key features needed for an optimal employee sign in system. With a simple streamlined design and many customization options, our employee sign in and visitor management app can automate your front desk while providing a contactless sign in method with advanced digital form functions, easy printing of visitor badges, and insightful reports.
If you're looking to enhance your employee sign in process, create a safe workplace, and make a great impression on employees and guests, sign up for SwipedOn's 14-day free trial to see how we can help.